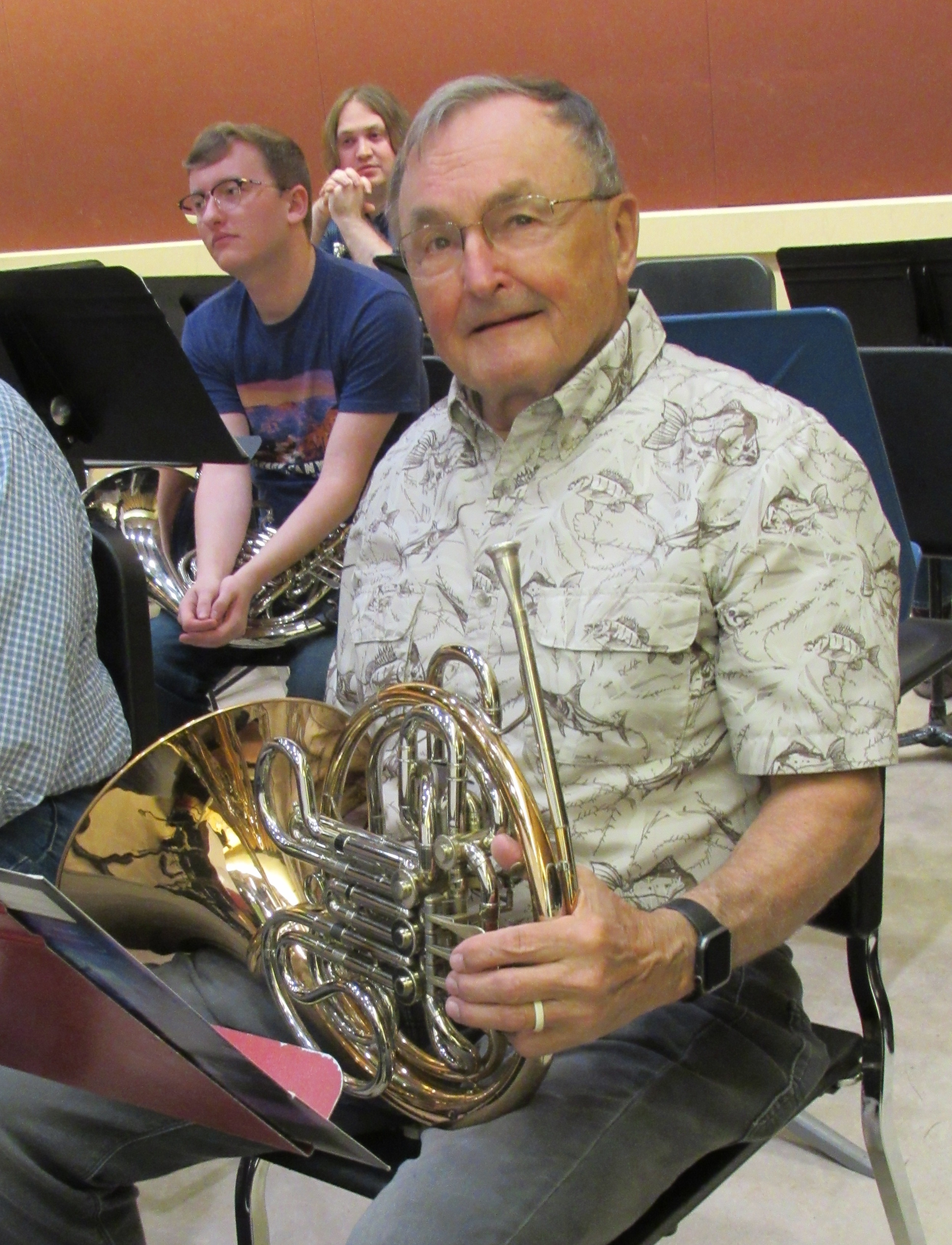 Article by Rod King
       Dan Kulpa was one of the original 35 players who showed up at Neff Hall on the IPFW campus to play in a new start-up community band. Like the others in attendance, he answered an announcement in the Fort Wayne newspapers placed by professor William Schlacks.  
       That was 43 years ago, and music means even more to him now. "I had been playing in the Magnavox Band, where I worked for about five years, but it was in the process of dissolving. So, the word about a new community band starting was really good news. I was seated third in the French horn section but moved into the section leader position not too long after that when the person who held that spot left the band. 
       "One thing I learned over the years as principal French horn player is that when you have a section full of really accomplished players, you give them the opportunity to shine whenever you can. So, my job is the make sure that the right personnel are on the right parts, so the band can get the most out of the section.
       "I'm impressed with the fact that the band has attracted so many talented young people the last few years who are serious about playing. That's probably why we're able to tackle challenging music and why the quality of our performances is so good."
       Kulpa served as president of the band for 12 years, was its first treasurer, and did a couple years as an at-large member of the board. "Things were difficult in the early years because we had very little money and we survived pretty much on donations and selling advertising in our concert programs. We had to raise funds to buy chairs and stands and for a backdrop, which we used at the Scottish Rite Auditorium for many years. I think that the glue that has held us together all these years is our assistant conductors Susan Jehl and Dave Blackwell who conduct us during the summers, our graduation concerts, and other special performances."
       In addition to the Community Band, Kulpa has performed with the Community Orchestra for 25 years, the Auburn Community Band for a few years, the IPFW Wind Ensemble, and the Don Pearson Dance Band.