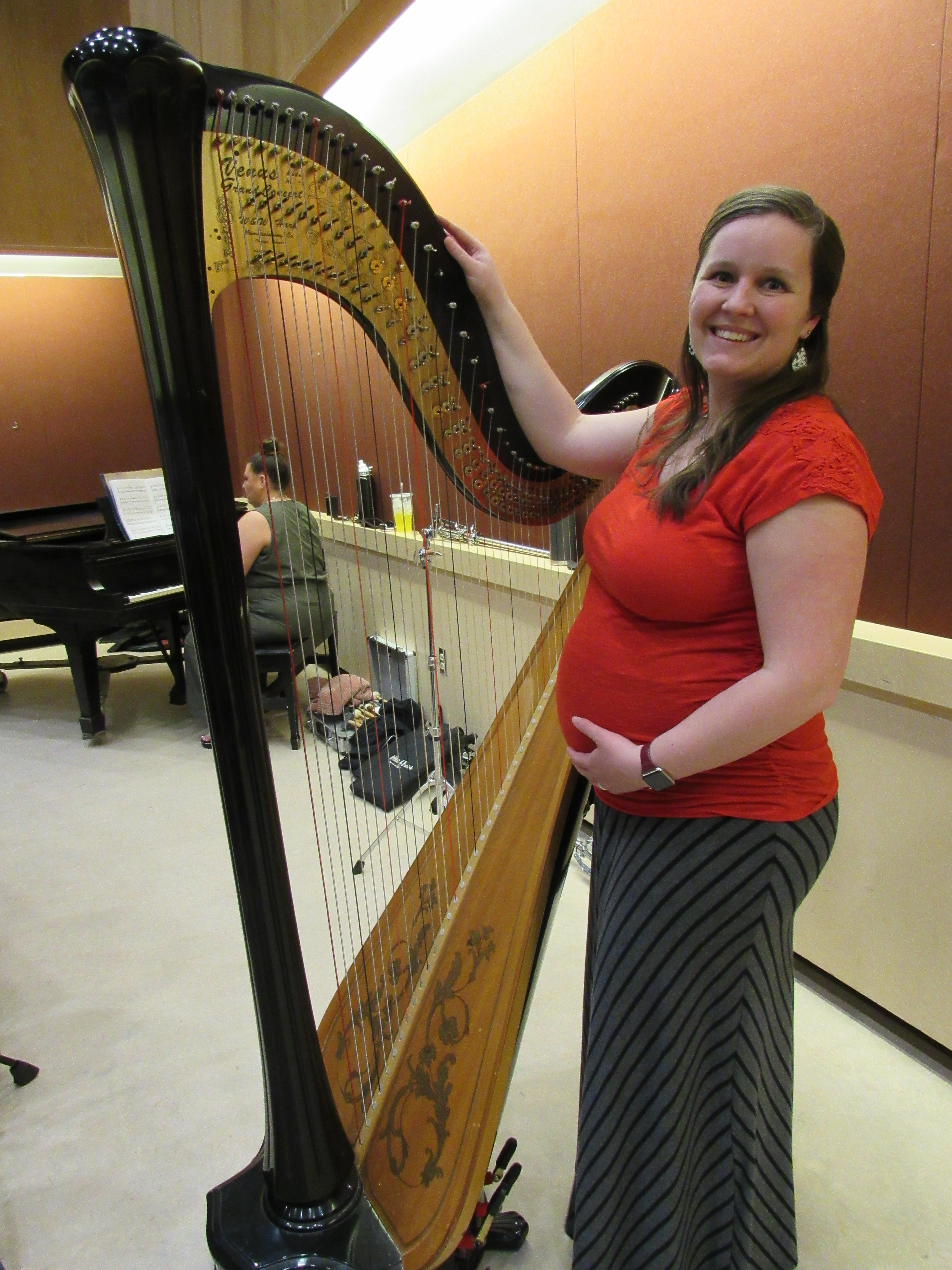 Article by Rod King
Edited by Isaac Embree
       Music surrounded percussionist Leah Morris when she was growing up in Greenville, South Carolina. Her mom is a music teacher and her dad is a professional bus driver/music director for a church. She and her two siblings played instruments and sang when they all performed in churches up and down the east coast and as far away as Texas.
       "Mom and dad taught me to play piano," said Morris. "In fifth grade, I became a percussionist. In sixth grade, she enrolled me in my school's harp program, and I practiced on a three-foot-high lever harp she found at a garage sale. By seventh grade, I was playing a full-size pedal harp."
       She continued her music in high school, playing in both the band and orchestra. In college at Bob Jones University, she was in the band, symphony orchestra, harp ensemble, percussion ensemble and pit orchestra. After four years, she headed for Fort Wayne with a degree in mathematics education and a minor in music. She's been teaching at South Side High School for the past five years and played in the pit orchestra when the school recently presented The Music Man.
       Morris joined the percussion section of FWACB in 2019 and first played her harp when the band performed Jurassic Park that year. She'll be adding the mellow tones of her harp to Star Wars Trilogy, which will be performed at the upcoming May 2 concert. "I realize that a harp is not generally part of a band," she said, "but on occasion it's called for in certain orchestrations and adds a nice touch.
       "I was really happy to learn about the Community Band when we moved here. It has enabled me to continue to participate in something that was such an important part of my life when I was growing up."
       She and her husband, Chad, are expecting their first child in June. A girl!