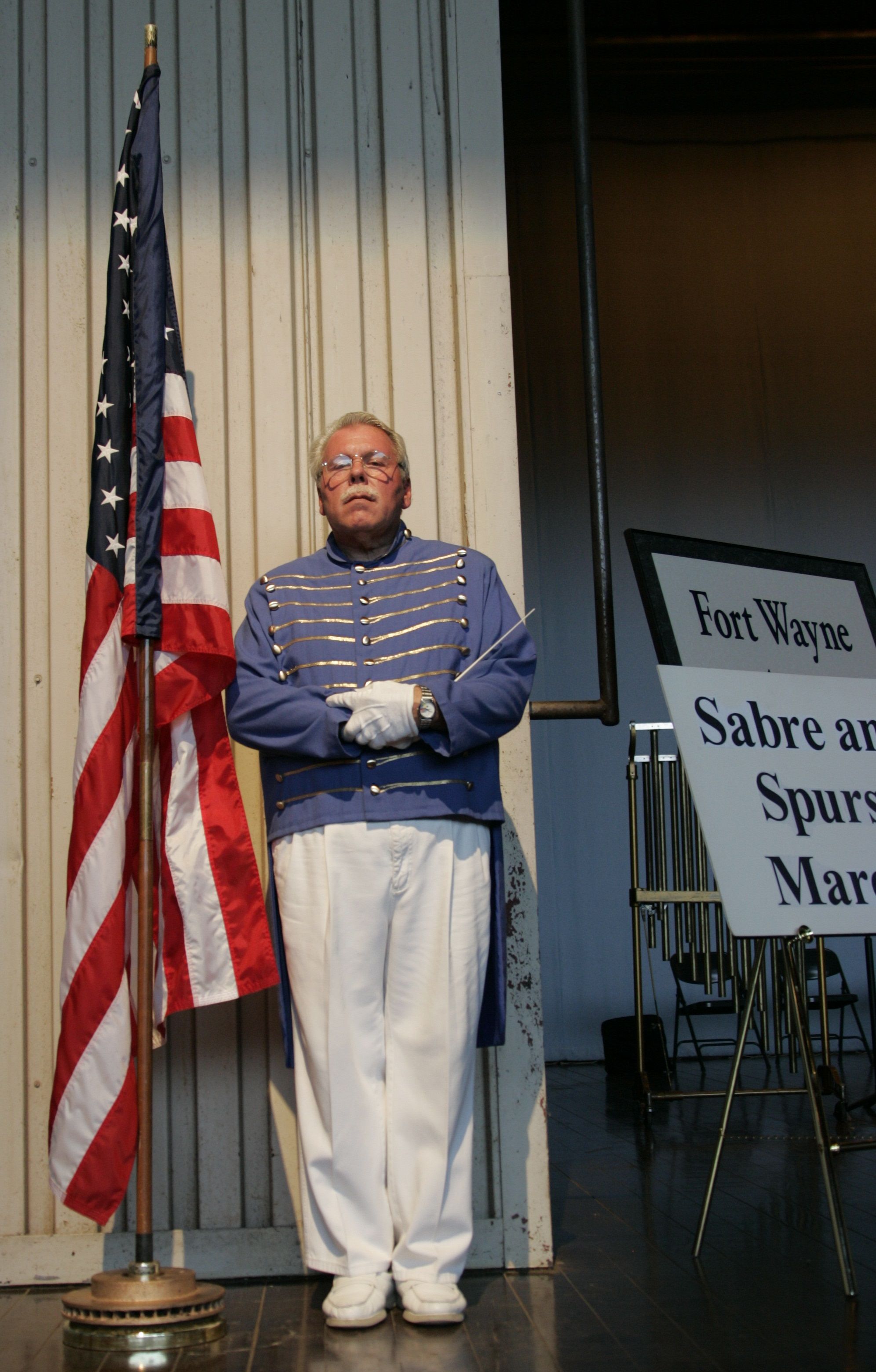 Article by Rod King
Edited by Isaac Embree
       Assistant conductor David Blackwell will take on the persona of the "March King" John Philip Sousa to direct the Community Band in concert on July 12 at Foellinger Theater in Franke Park. 
       Impersonating Sousa is not new for Blackwell. He first did it when he was band director at Wawasee High School in the 1980s, and he has performed as Sousa a half-dozen times with the Community Band, mostly at Foellinger Theater. "Like Sousa," he says, "I like to put on a show. I'll be dressed in a formal uniform with tails similar to that worn by him, and I'll try to emulate his mannerisms and his directing style." 
       The concert will be performed as Sousa did when he and his band toured the country between 1892 and 1931. Several works by other composers will be played, followed immediately without announcement by a march. During the march, a sign girl will carry a placard across the stage with the name of the march being played. 
       Blackwell became a Sousa fan at an early age listening to his dad's 78-RPM Sousa albums. "By the time I was eight years old, I had several of them memorized. Dad used to tell me stories about going to Sousa concerts and taking drum lessons from Sousa's drummer. That and my interest in music and playing in my high school and college bands led me to become a Sousa fan, too." 
       Born in Marion, Indiana, Blackwell earned bachelor's and master's degrees from Indiana University. He played in the Marching 100 and the Symphonic Wind Ensemble. He has been a member of the Community Band since 1986 and assistant conductor since 1992.