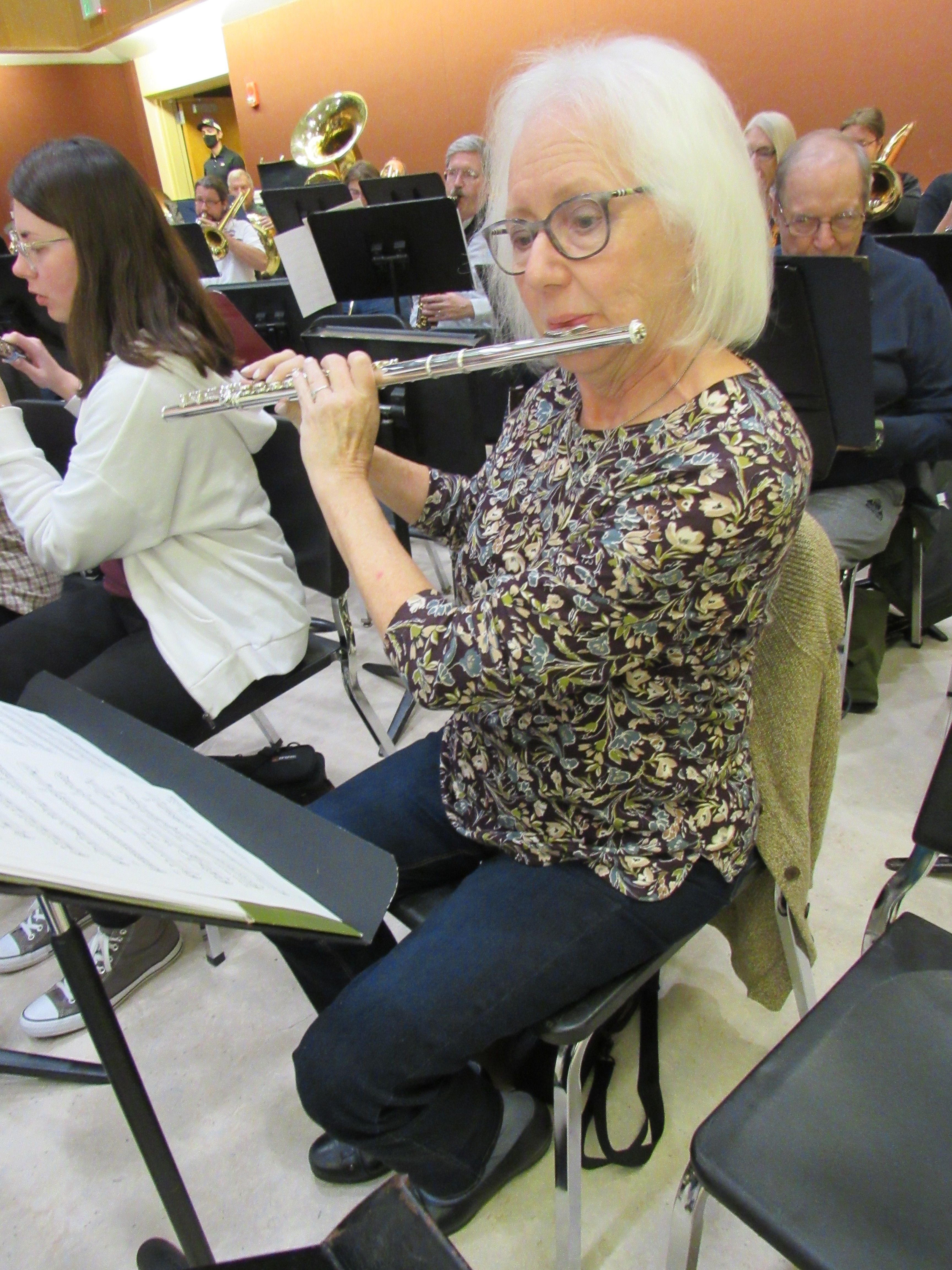 Article by Rod King
Thirty-three years ago, Janet Garver left the Fort Wayne Area Community Band, put her flute in a closet, taught special needs children for 25 years and raised a family In LaGrange. In September, she returned to the Band and is happy to be playing again. 
"I hadn't touched my instrument all those years until I saw that the Community Band was starting up again in June after being dormant for a year-and-a-half because of the pandemic. I contacted some old friends from when I was in the band from 1981 to 1988, followed it on the Internet and decided to get my flute repaired and start practicing in July. 
"It came back slowly at first, but I worked really hard because my goal was to get back by September. When I saw the music at the first rehearsal, I wondered if I was really ready. My hard work had paid off. I was ready. Everyone has been very welcoming and returning to the Band has been a wonderful experience. It means a lot to me to be playing again. 
"I joined just two years after Dr. Bill Schlacks founded the band in 1979. There were only 40 to 50 members then. We were pretty good, but there's no comparison with the quality of the Band now. It's really exceptional! Everyone's a musician."