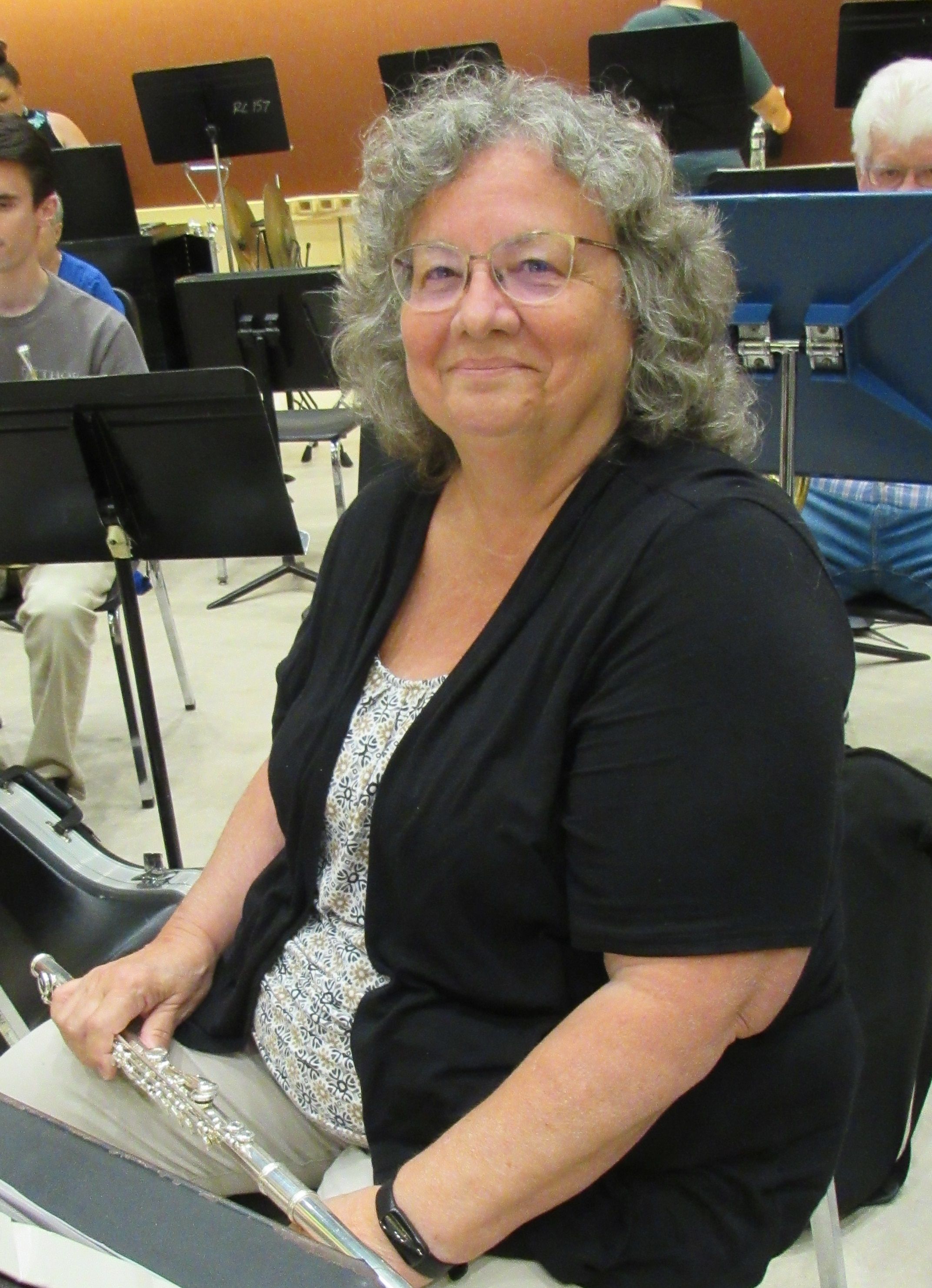 Article by Rod King
Edited by Isaac Embree
       Debi Kennedy, flute player in the Community Band, has a famous composer on her family tree. Johann Sebastian Bach is her sixth great uncle! Maybe that's where she got her musical talent! Now she's passing it along to her three children. Her oldest daughter played flute in high school, her son plays trombone and her youngest daughter is a clarinetist. Her husband, Don, enjoys listening to the family quartet, but doesn't play an instrument. 
       Debi joined the Community Band in the spring of 1997, the same year she got married, and some of the band members played at the wedding in August. She took a break from the band in 2012 to attend Ivy Tech Community College and earn an associate degree in business administration.
       "I rejoined the Band in 2018 because I really missed playing in the Community Band and the members during those 15 years away," said Debi. "Music has always been a part of my life. I started playing flute in the fourth grade, was in marching, jazz and concert bands, and the orchestra at Elmhurst High School. I played in the American Legion Band for about five years, sang in the Sweet Adeline Chorus and played at my church."
       The Fort Wayne native has lived in New York City for nine years, worked at the Fort Wayne Chamber of Commerce for five years and retired from Parkview Hospital after 20 years of service. Debi was recently elected to the Community Band's board as an at-large member.