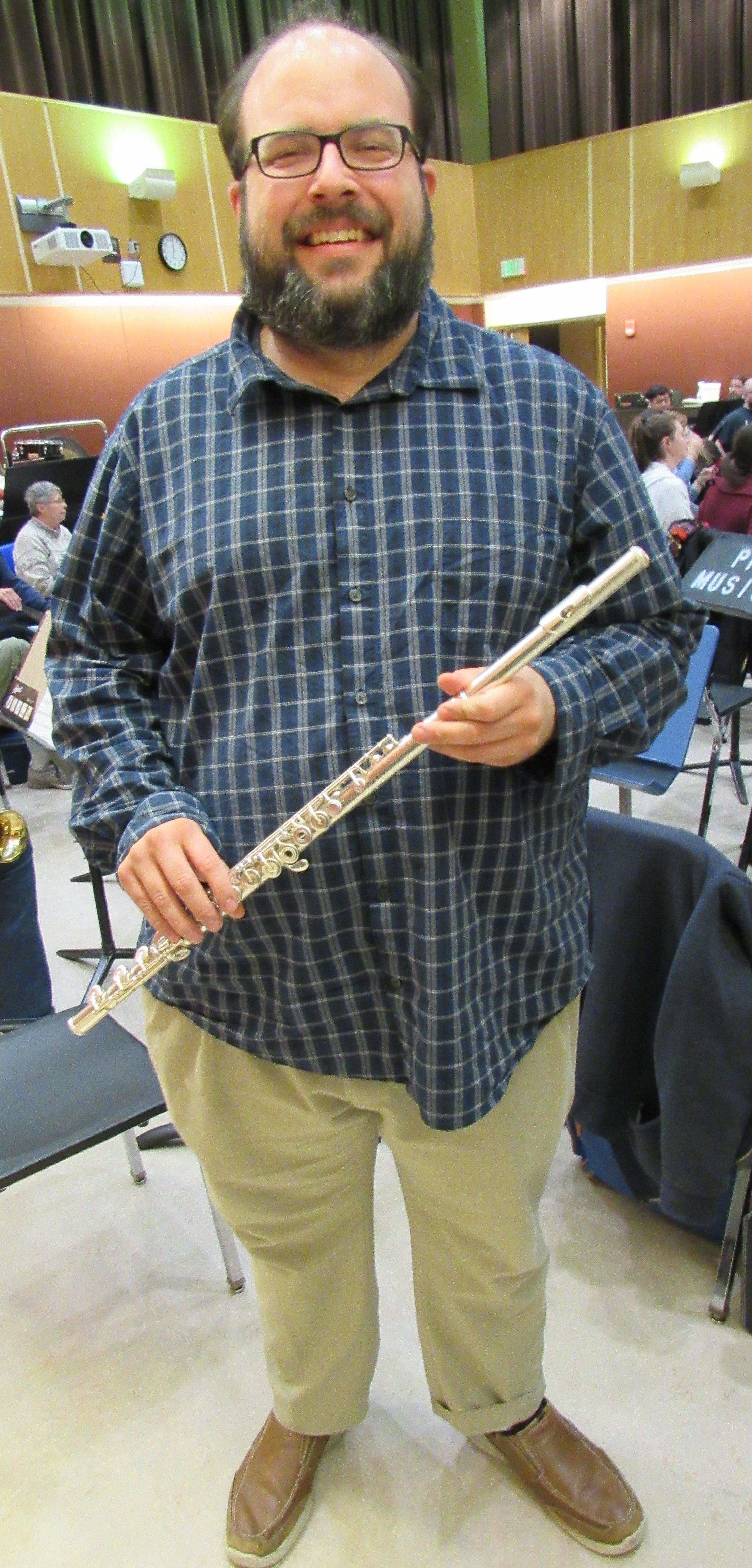 Article by Rod King
Edited by Isaac Embree
       Flutist Andrew Thomas has always been surrounded by women.  He's the only male flute player in FWACB's 18-member flute section.  He was the only one in his junior high school band and his high school band, as well.  However, it's a fact nobody has ever heard him complain about.
       Thomas didn't live in the United States until he was 18 years old.  He was born in Germany on an American military base where his father was a teacher.  He was also stationed with his parents on bases in Japan.  During high school in Germany, he played flute in the concert band and alto saxophone in the jazz band.
       Thomas and his wife, Cameo, came to Fort Wayne in 2013 after completing law school at Indiana University.  She heard about the Fort Wayne Area Community Band while attending classes at IPFW.  He looked up the band on the internet and became a member in 2015.  "There was another man who joined the flute section a couple years ago, but he's apparently moved on.  I'm happy to have found the band and really enjoy making music again in a group like this," said Thomas.
       Thomas is a legal aid attorney with Indiana Legal Services, where he practices housing law.  He helps his clients avoid eviction from their apartments and homes.
       The Thomas' have two four-year-old sons and are foster parents to a seven-year-old daughter.